I'm attempting to build JCuda using the instructions
Here is the error.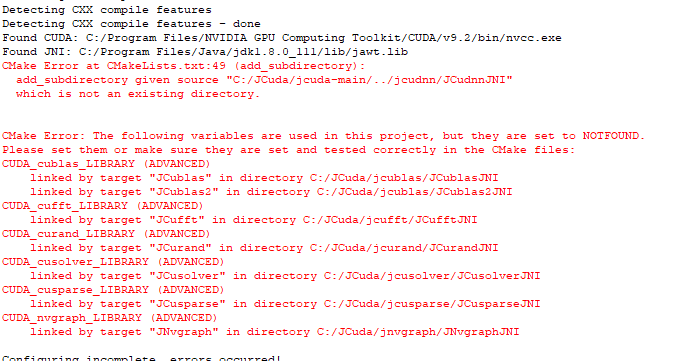 in the build instructions, there is a list of git clone commands, I added one more for jcudnn with the same syntax and that eliminated the first part of my error output. However the part of the error related to "variables set to NOTFOUND" remains.
I appreciate any suggestions of what I'm missing.