I wonder whether anyone else has looked at the JCuda kernel launch performance in detail. I have a stream application where fast kernel launch is essential. I have tested the JCuda Runtime and Driver kernel launch performance and found that the runtime launch is mush slower than the driver but there are other interesting factors. The attached picture shows the runtime vs driver vs native CUDA kernel launch times. Note how the JVM optimization kicks in after few hundreds samples (needs more for the driver, interestingly). The driver launch is close to native performance but what really troubles me is the extreme variance of the call times with many values in the order hundreds of microseconds.
Statistics for EMPTY kernel call, time in microseconds (windows 7, JDK 1.8.0_92, core i7 2.7GHz, CUDA 7.5, jCUDA 7.5):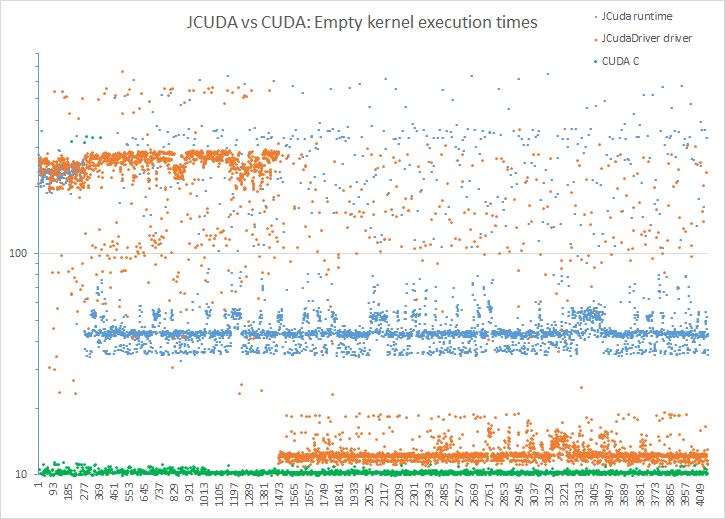 Did anyone experience the same behaviour?
thanks,
Zoltan